My work
My job as an Information Architect at UCN involves developing and supporting the main websites, which are targeted towards potential students.
You can read about my work as an Information Architect at UCN on the website for Cand.it Vest, or about my educational background on AAU's website.
During my time at UCN I have taken part in the redesign process of ucn's website (currently working on the redesign of ucn's English website) and the continous development and improvement of the IA and UX.
So... Information Architecture you say?
Information Architecture can be defined as the science (and art) of organising and labelling shared information environments (also known as information ecologies) to support usability and findability.

Morville and Rosenfeld (2006) note that there are three main elements in an information ecology, which is unique to every website: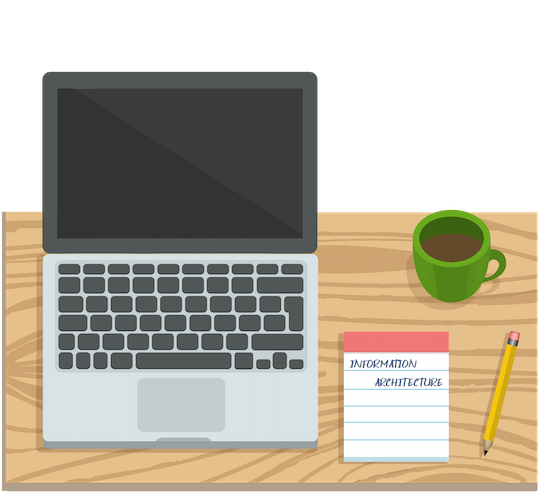 Good information architecture makes users less alienated and suppressed by technology.

It simultaneously increases human satisfaction and your company's profits.

Very few jobs allow you to do both at the same time, so enjoy.
Jakob Nielsen,
Nielsen Norman Group
My skills
© 2016 Charlotte Bust Sigvardt